Webinar
Quality of Hire 101: What it Means for Your TA Team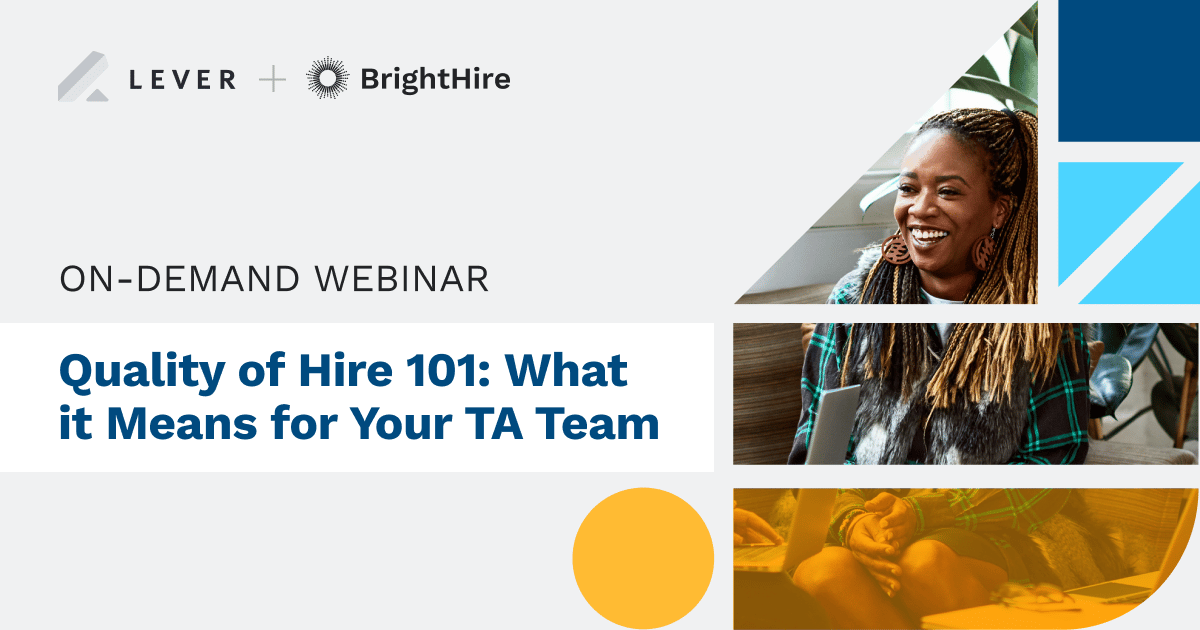 Quality of hire – you may love it, you may hate it, but understanding the metric and how to improve it is perhaps the most important thing recruiters can do for the health of the business.
Today, data shows that 50% of TA pros rely on quality of hire to understand the value new hires are bringing to their organizations. The challenge? Even when you have a sense of your quality of hire, it's unclear what steps you can take to improve this important metric.
Join us, along with leaders from Labelbox, Lever, and Goodtime, to learn what you need to know now about quality of hire.
Tune in to learn:
What quality of hire means and why it matters for TA teams and recruiters
The most important indicators that can help you assess quality of hire
Ways to update your interview process to raise quality of hire
Watch Now