Hire smarter with
data-driven recruiting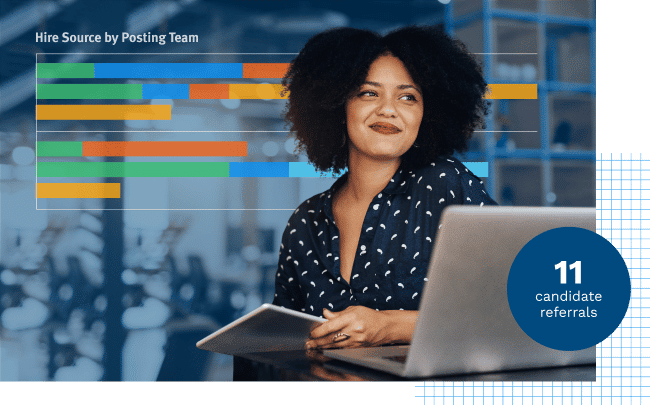 Stop juggling multiple systems
See your entire candidate pipeline in one dashboard—open postings, leads, interviews, offers, hires, and more. Quickly assess your hiring process effectiveness without toggling between systems or adding extra costs.
Build proactive hiring strategies
With intuitive dashboards, actionable analytics, and automated insights, you can identify issues early in the process and change course as needed. Plus, measure DEI progress and spot unconscious bias.
See the big picture and be more strategic
Help shape your company strategy with critical insights that can be easily shared with executives and cross-functional partners. You can also better assess complex challenges using big-picture views.
Make fact-based hiring decisions
with LeverTRM's Visual Insights
Turn past performance into future success with data-driven recruiting and all the facts you need from a single source of truth.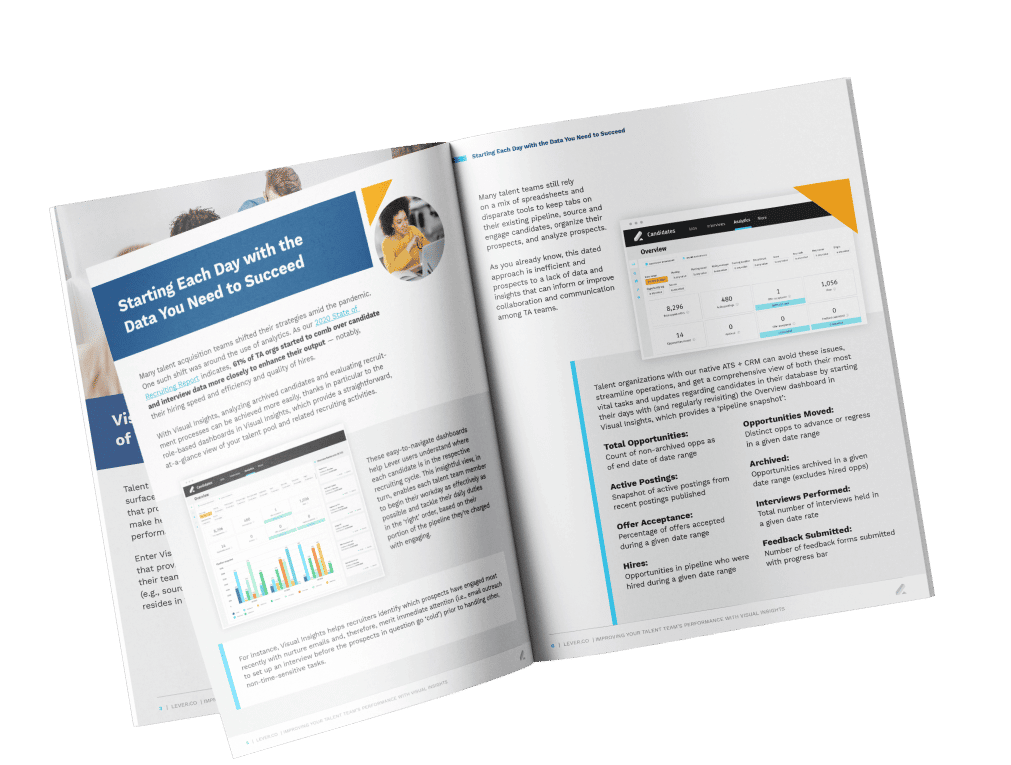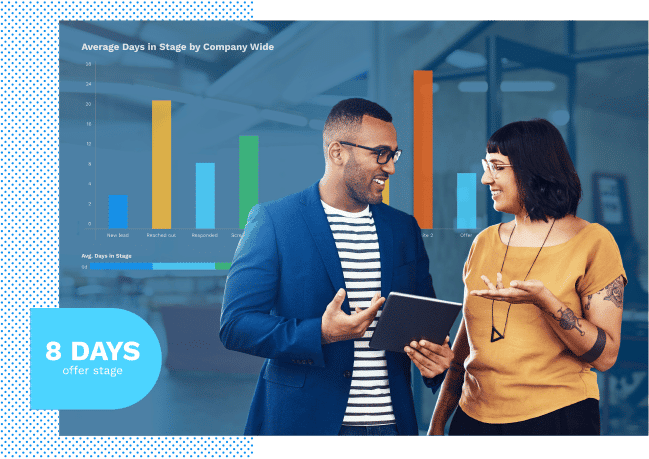 Get the most out of your candidate experience
Offer your candidates an experience that reflects your organization's values and sets you apart from your competitors. With LeverTRM, you can implement an easy, seamless hiring process. Plus, role-based dashboards help you spot hiring bottlenecks and keep your candidate pipeline moving.
Improve communication and collaboration
With LeverTRM's Visual Insights, your entire team and key stakeholders can quickly access the latest hiring information and reports.
Candidate pipeline by stage, opportunity, and time
Posting analysis by status and events
Funnel conversion
Internal candidate tracking
Candidate channel source
Offer reporting, acceptance rates, and process bottlenecks
Interview collaboration roll-up and opportunities
Candidate experience survey dashboards

Our customers say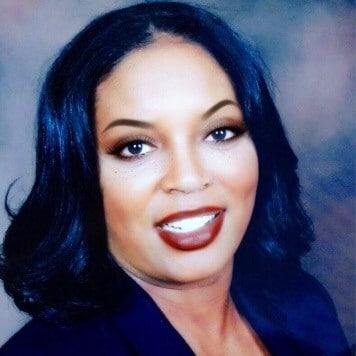 Genil Washington
Senior Director of Global Talent Operations
Customized EEO surveys, dedicated DEI dashboards, and granular analytics help Coupa's team drive actionable change on a global scale
We can then pull analytics reports out of Visual Insights. This enables us to measure current activity against past performance and share data with leadership that informs DEI decisions.
Read case study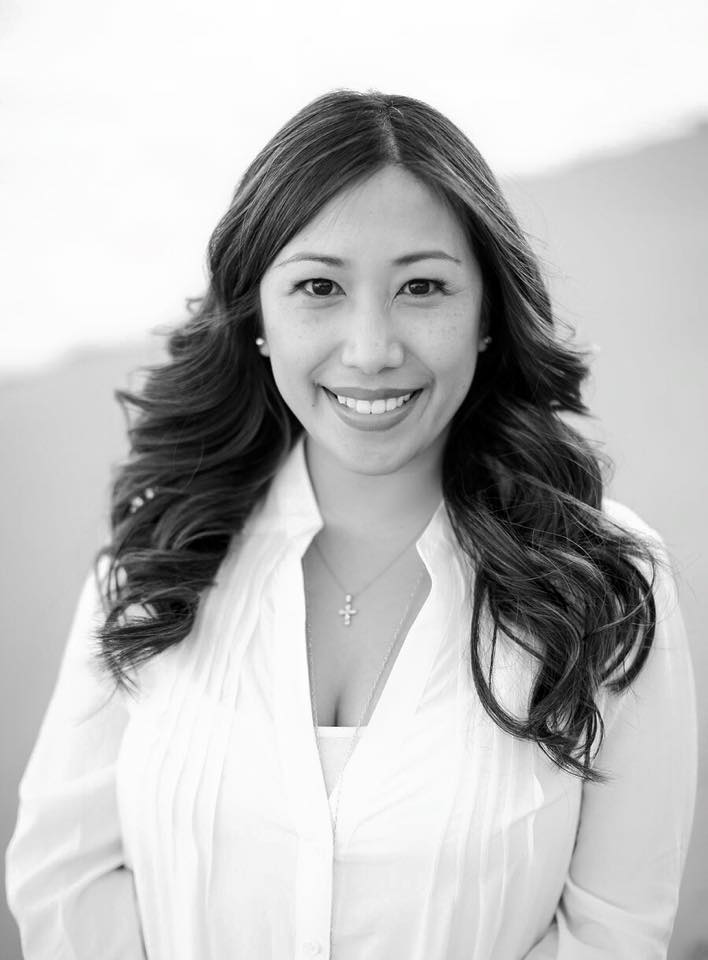 Thea Drake
VP of Talent Acquisition, Ritual
Integrations and reporting are key in a competitive market

LeverTRM integrates with most of our HR software, which makes the hiring process more seamless. Having reports allows us to pivot and change our processes in a highly competitive market.
Read case study
Shawne Mathe
Senior Manager of Global Operations, Talend
Reduced time to fill by nearly 46% with Lever

Because of Lever's robust reporting, we're able to gather and communicate important EEO and DEI information. Giving people access to that data is incredibly powerful.
Read case study
Take the tour of Visual Insights
Learn how our built-in analytics can improve your talent acquisition strategy.