Webinar
How to Pursue Inclusive Hiring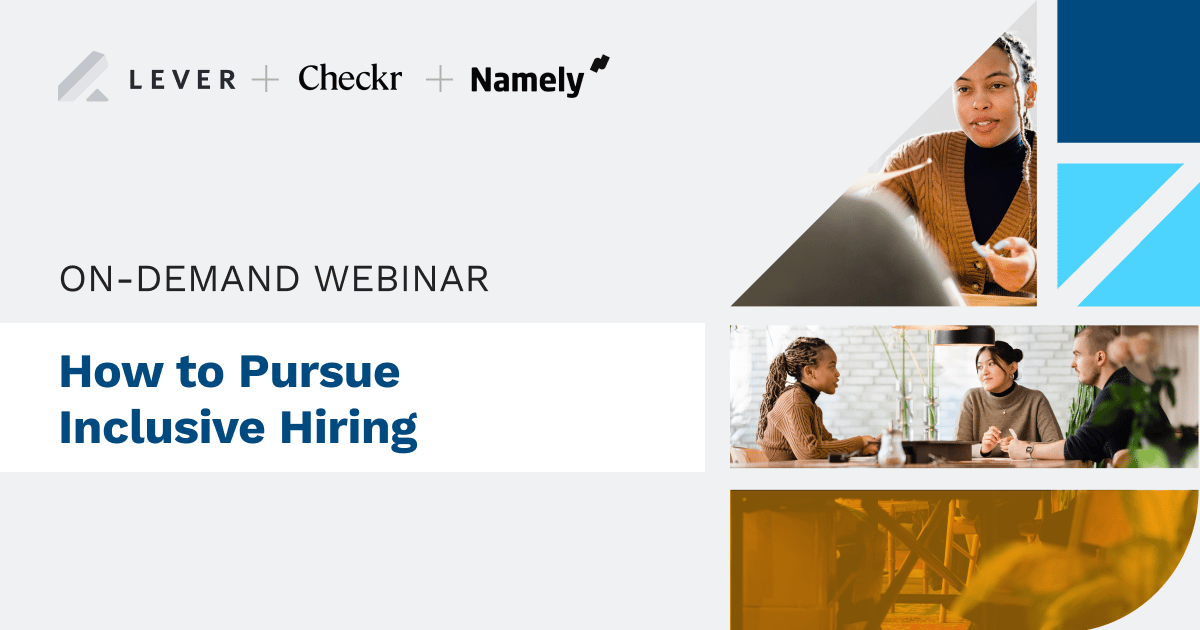 Having a more diverse, inclusive workforce isn't just the right thing to do – it's a smart move for your business. Studies have shown that diverse companies perform better financially and inclusive workplaces have better employee retention and engagement.
Yet recent Checkr research found that most companies are falling short on their commitment to diversity and inclusion, with employees saying they either don't believe (24 percent) or are unsure (40 percent) if their company prioritizes DEI in the workplace.
And while it does take time and commitment to build a DEI strategy, doing so will benefit your business – and help to create a more fair and just workforce.
Join Checkr, Lever and Namely as we discuss how to pursue more inclusive hiring practices. Our panel of experts will cover:
How to think holistically about DEI as HR leaders
Ways to make your hiring practices and workplace more inclusive and diverse
Which metrics to track related to DEI within your company
How to integrate skills-based hiring and behavioral interviews into your process
Best practices for adopting fair chance hiring strategies
Watch Now